Business Services
As the county's economic development arm, Washington County Community Development Agency works with site selectors, business owners, executives, investors, and city leaders with the objective of making it as easy as possible to do business in Washington County. 
Think of us as a guide and a go-to resource for all-things business related. We will sit down with a business or site selectors, determine what information and support they require and then create a plan to address those needs. This could include providing information on -
Available real estate - Washington County has an abundance of commercial and industrial land ranging from 5 to 300 acres!
Tax advantages of locating in the county - We have the 3rd lowest property taxes in the state!
Available financial and tax incentives
Workforce data - Over 100,000 people are leaving the county for work every day!
Demographic data
Utility information 
Customized reports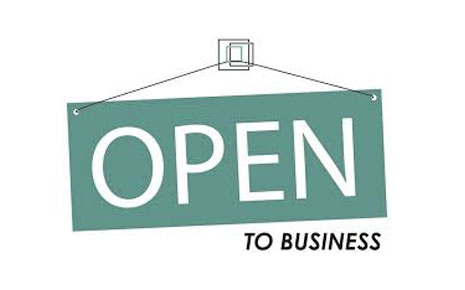 Open to Business Program
Need a trusted business advisor? Need help obtaining funding to start uip or expand?
Open to Business provides free, confidential business counseling to existing businesses and prospective entrepreneurs. Our experienced consultants work with small business owners to access the technical assistance and financing options they need to succeed. Open to Business partners with cities and counties to make our free services available to entrepreneurs and small businesses located throughout the Twin Cities metro area. Learn More!
Local Resources
Within the county there are numerous resources to help businesses thrive. For example, the county has partnered with MCCD's Open to Business program. This program has helped over 550 metro area entrepreneurs to receive nearly $7-million in loans for their expansion or start-ups. Through the program, businesses also receive help with business planning, financial projections, along with technical assistance. 
Plus, with Minneapolis/St. Paul only 10-minutes away, businesses have access to all the support and resources being offered within the Twin Cities. 
Thriving Industries
We are within 30 minutes of 18 Fortune 500 companies and just 5-minutes from the 3M World Headquarters! Businesses like BestBuy, Target, Xcel Energy, Securian Financial, Valspar and MedTronic have chosen our region for a reason - it makes good business sense, both for national corporations and small businesses.  
Washington County's 33 communities are incredibly diverse, and so are the businesses calling them home. We have everything here - manufacturing, financial services, healthcare, service industries, and more. All of them are thriving due to the perfect combination of affordable real estate, talented workers and a supportive government. Still, some industries have grown more than others. Each of our target industries employ more than 900 people. They include:
Wood products
Business services
Financial and insurance services
Hospitality and tourism
Distribution and electronic commerce
Production technology and heavy machinery
Businesses in the above industries benefit from the concentration of similar businesses, something that can be useful for workforce training programs, supplier access and other cost saving measures. 
Though they do not employ as many people locally, industries like biopharma and metalworking are also important to our economy, as is construction, education and manufacturing. 
Personalized Support
We recognize that each business is unique and so are their needs. As an organization we are here to listen, understand the complexity of the situation and then suggest solutions, but that's just the start. We also help to implement those solutions by working closely with businesses on an ongoing basis. Examples include helping businesses to receive the correct licenses they need to operate without delay, streamlining the permitting process for business expansion projects and coming up with workforce solutions to help a business grow. Whatever is needed - we are here to help.