City of St. Paul Park
600 Portland Avenue • St. Paul Park, MN 55071
US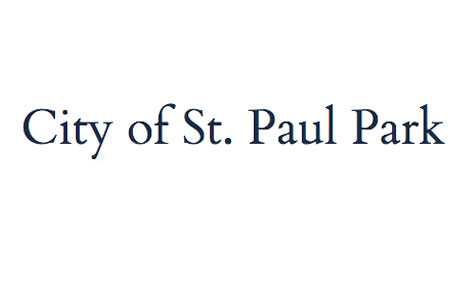 St. Paul Park was first established in the late 1880's as a manufacturing town that has evolved into a beautiful residential community along the banks of the Mississippi River just five miles downstream from St. Paul.
St. Paul Park is known for its 'small town feel'. It is a place where neighbors know one another and care about each other. Families raise their children here and generations can be found continuing to call this city their home.
Our parks within the city are outstanding. There are active parks with playgrounds, picnic areas, walking trails, and sports facilities and also passive parks that provide a tranquil setting that honors our Veterans or wooded trails along the river for those in search of a peaceful interaction with nature. We also have a boat launch that provides a connection to the Mississippi River that invites recreation, fishing and boating.
With most of the land developed in St. Paul Park our future growth is carefully focusing on infill and redevelopment of residential, commercial and light industrial areas. As we plan for the future of St. Paul Park we hope to provide more options for affordable life cycle housing for our residents while increasing opportunities for employment and amenities within the city limits.
St. Paul Park offers many services and amenities within the city as well as numerous opportunities to volunteer. There are multiple churches to choose from and both public (District 833) and private schools. We have an Athletic Association offering opportunities for kids to play in a variety of sports. We have our own Police and Fire Departments, an outstanding Public Works Department, full-time city staff and many Commissions that all serve the residents of St. Paul Park. There is also a Heritage Festival every year during the third weekend of August that boasts a parade, mud volleyball, tractor pulls, a street dance, and much more!