Oakdale, MN: A Place of Interest
Thursday, September 01, 2022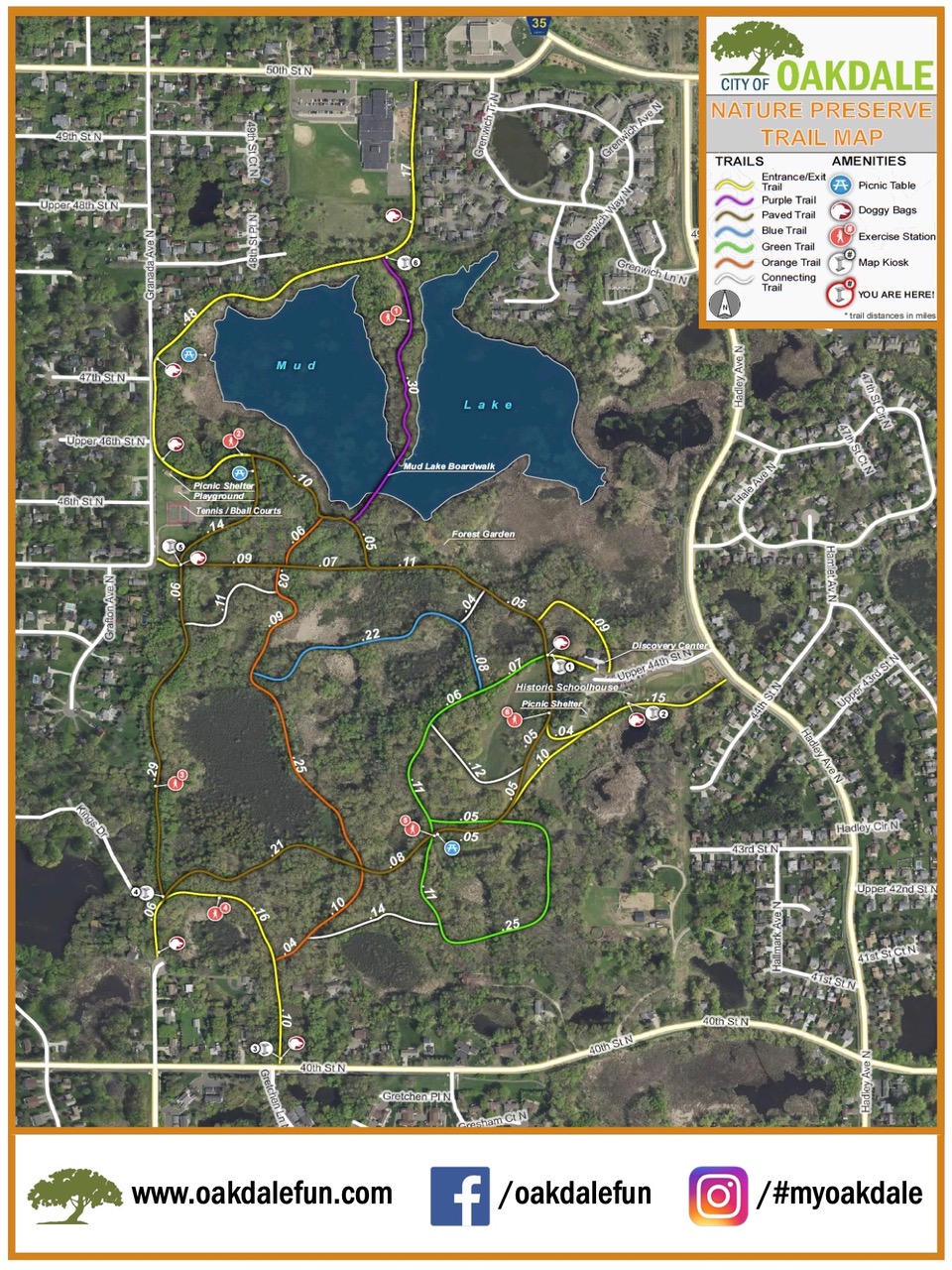 The drastic impact the COVID-19 pandemic has had on communities across the country has been well documented. One positive side effect is that residents are turning a focus inward on their cities or towns. As Oakdale, MN residents spent more time at home with the onset of the COVID-19 pandemic, they looked to see what their city offers. What they saw was a community with plentiful amenities and room to grow.
"With its great schools, excellent parks, trails and recreation options all within easy access to many parts of the Twin Cities, Oakdale is quickly becoming a place of interest," said Andrew Gitzlaff, Oakdale Community Development Director.
Gitzlaff came to his role in Oakdale in February, bringing extensive experience over the past 15 years in transportation, planning and community development, including positions with Washington County and Ramsey County.
"I have learned to view economic development through the lens of transportation and how transportation projects can help reduce barriers by reducing household costs and connecting communities," he said. "With my new role in Oakdale, I am transitioning from the bigger, overarching projects to the daily projects that impact the city and its residents."
Oakdale amenities
Historically, the city has thoughtfully planned out its commercial areas offering everything residents need. Shopping and entertainment areas of various sizes exist at Bergen Plaza, Oakdale Village, Oakdale Marketplace and Tartan Crossing, fulfilling every conceivable need, from groceries at Hy-Vee or Cub Foods to home goods at many home improvement stores.
The Discovery Center is the hub of Oakdale, offering a nature and event center set in Oakdale Nature Preserve, with 200 acres of prairie land, mature trees and a 28-acre lake. Residents enjoy miles of paved hiking and biking trails, a boardwalk, tennis courts, playgrounds, picnic areas and more.
Oakdale projects
Today, Gitzlaff points to several projects building on Oakdale's outstanding quality of life. The METRO Gold Line Bus Rapid Transit project will offer frequent all-day transit service through Oakdale operating primarily within bus-only lanes. Construction is expected to begin in late 2022, with service estimated to start in 2025. The planned ten-mile line will run from St. Paul to Woodbury with two stops in Oakdale at Greenway Avenue and Helmo Avenue. Areas around the transit stops are primed for developments, like the 328-unit amenity-rich Impact Apartments with ground-floor retail. Crews are set to break ground this month on the building, which, at seven stories, will be the tallest in Oakdale.
"Oakdale already has excellent access to St. Paul, Minneapolis, the Minneapolis St. Paul International Airport and for those heading out of town to lake country," said Gitzlaff. "Add in what the Gold Line BRT will provide, and there will be a whole new way for residents to get around."
The Willowbrooke Development is a new 208-acre mixed-residential neighborhood west of I-694 and north of 34th Street in Oakdale. Designs are for more than 1,400 new housing units, making it one of the most significant housing projects under construction in the East Metro. The plan incorporates several housing styles and price points with 47 acres of open space, trails and parks incorporated into the design.
A tremendous asset to the city is the 4Front Technology and Office Campus, consisting of approximately 500,000 square feet and four buildings on the former Imation headquarters property. Slumberland's corporate headquarters is the cornerstone property. Three other buildings are ready for various office and technology spaces, such as Incubology, a world-class high-tech incubator, being developed with wet and dry labs and clean rooms, ideal to house biotech, medtech, nanotech, pharma and related technologies under one roof.
This spring, HOM Furniture turned a shuttered movie theater building into a 155,000-square-foot-retail complex with several retail stores in HOM's stable of brands. In addition, the redevelopment will include the Animal Emergency & Referral Center of Minnesota, a three-story animal hospital to be built in what had been the expansive movie theater parking lot.
Looking to the future
Gitzlaff sees his role as twofold, generating economic development through these large projects and meeting the needs of the existing businesses in the City. Beginning this fall, he and Oakdale Mayor Paul Reinke, council members and representatives from the Oakdale Area Chamber of Commerce and Oakdale Economic Development Commission will begin visiting Oakdale businesses as part of a Business Retention, Expansion and Attraction Program.
"We want to connect with the business community to build positive relationships, learn about them and their needs, connect them with resources and ensure we are building toward a successful future for everyone," said Gitzlaff.